Name:
Daniel Spencer, Trombone/BGVs (1996 - 2005)
DOB:
11.20.73
Born:
Lubbock, TX
Previouse job:
Lawn boy
started playing horn:
age 12
Best ST song:
Hold onto Jesus
Worst ST song:
Forward to the Future
Movies:
School of Rock, Pirates of the Caribbean, The Clash: Westway to the World
TV:
24, Alias, Fox News, HGTV
Bands:
The Grown-ups, Ting, The Clash, The Specials, Relient K, Switchfoot, John Davis, Bleach
Books:
Lambretta Mechanics Manual, Woodworking, the Holy Bible
Sports teams:
College Basketball
I wanna spend a day with:
Billy Grahm
Fav. horn players:
Rico Rodriguez, Desmond & Mulligan, Chief, FIF, The Insyderz, Dan Bailey, Bret Barker, Nathan Spencer
Also appears on:
The Grown-Ups -
You can be a grown up too & Rampage!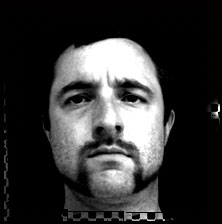 Name: Brett Barker, Trumpet/BGVs (2004 - 2005)
DOB: 08.28.75
Born: Roseburg, OR
Previous job: Department of Agriculture - Bug Trapping & Map Making
Started playing trumpet: Age 10
Best ST song: Everything's Broken
Worst ST song: Chase the Sun
Movies: Empire Strikes Back, The Fisher King, X-Men, Hellboy, 12 Monkeys, The Big Lebowski, Blade Runner, Kelly's Heroes, Raising Arizona, Rushmore, UHF, Unbreakable, The Usual Suspects, 5th Element, Office Space, Kung Pow! - Enter the Fist
TV: Samurai Jack, Space Ghost, Teen Titans, Home Movies, X-Men: Evolution, Dexter's Laboratory, Futurama, A-Team, Quantum Leap, Buffy, Angel, Conan O'Brien, MST3K, Remington Steele, Alf, M*A*S*H, The Fall Guy, The Muppet Show, Perfect Strangers, Taxi
Bands: FIF(RIP), Safeties522, McNarries Punkfest, Yellow second, Roper, Rivulets, Friz (Hotrod Johnson), Pedro the Lion, Paul Simon, U2, Buddy Holly, Joe Jackson, Elvis Costello, CCR, Beach Boys, Weezer, RFTC, the Ventures, Jan and Dean, Blink, Dance Hall Crashers, Tribe Called Quest, Flogging Molly, the Cardigans, Alkaline Trio, MU330, the Aquabats, Less than Jake, Save Ferris, Bob Wills, Toasters, Pietasters, Air, Radiohead, Face to Face, Justin McRoberts, Cake, Lost and Found, Anything Box, Soul Coughing, Blue Meanies...
Books: Books: (authors) Mark Twain, Kurt Vonnegut, Chuck Palahniuk, Thomas Cahill, Robert Heinlein, Phillip K. Dick, C.S. Lewis, J.R.R. Tolkien, William Buckley, Faulkner, Hemmingway, Shaw, Poe, Steinbeck, Heller, etc...
Sports teams: Oregon State Beavers, Cincinnati Bengals, Oakland A's, San Jose Stealth, New Zealand All Blacks, Uruguay football, Oakland Raiders
I wanna spend a day with: Strong Bad
Fav. horn players: Herb Alpert, Al Hirt, Louis Armstrong, Wynton Marsalis, Miles Davis, The Chief, Dan Spencer, Phil Driscoll, Brad, Bram, Harry James
Also appears on: The W's - 4th from the last & trouble with X
Five Iron Frenzy - All the hype money can buy - "hurricanes"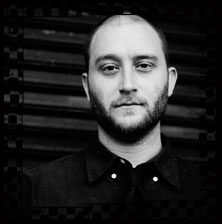 Name: Christopher Beaty, Bass/Road Manager (2003 - 2005)
DOB: 04.18.75
Born: Huntington, WV
Previouse job: Tuning Ethan's Guitars
Started playing guitar: age 12
Best ST song: Jury Duty
Worst ST song: Roots
Movies: Say Anything, Godfather I & II, Big Lebowski, Royal Tennumbaums, Fletch, beautiful Girls, Ed TV, Almost Famous, The Insider, Star Wars
TV: Smallville, Ed, Dawson's Creek, friends, Inside the actors studio.
Bands: The Posies, Toad the Wet Sproket, The Cure, Massive Attack, The Promise Ring, Jimmy Eat World, Lionel Richie, Charlie Parker, Charlie Byrd, Sunny Day Realestate, Hey Mercedes, Matthew, Elliot, Superdrag, Red House Painters, Chum, Catherine Wheel...
Books: "By The River Piadra I knelt down and wept" by Paulo Coelho, "About A Boy" by Nick Hornby, Old Man and the Sea by Hemmingway
Sports teams: Marshall - The Thundering Herd
I wanna spend a day with: John Cusack
Fav. guitarists: Tyler Burkum, Ethan Luck
Also appears on: Seven Day Jesus "The Hunger" & "Self-Titled" - Guitar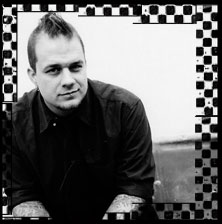 Name: Ethan Luck, Guitar/BGVs (2000 - 2005)
DOB: 10.16.78
Born: Long Beach, CA
Previouse job: day care center
Started playing guitar: age 10
Best ST song: prince of peace
Worst ST song: who could it be
Movies: Waiting for Guffman, LOTR, high fidelity, gleaming the cube, westway to the world, the last waltz, la bamba, rad, north shore, transformers, meet the parents, zoolander, Star Wars
TV: king of the hill, simpsons, family guy, animal planet, ED, NBA, MLB
Bands: the clash, the living end, superdrag, bleach, ramones, elvis costello, specials, squeeze, hepcat, johnny cash, hall & oats, old 97's, rancid, tom waits, the boss, outkast
Books: what's a book?
Sports teams: lakers, dodgers, angels
I wanna spend a day with: it's a tie. Joe Strummer or Bill Cosby
Fav. guitarists: Brian Setzer, Chris Cheney, Dave Mustaine, Mike Bloomfield, John Davis, Chris Beaty
Also appears on: The dingees "armageddon massive" - drums Value Pac "incognito" - guitar Guerilla Rodeo "3 song ep" - guitar Grand Incredible "GIgantic" - guitar/drums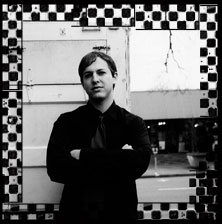 Name: John Wilson, Drums/anything you can think of (2002 - 2005)
DOB: 08.25.78
Born: Nashville, TN
Previouse job: sound guy
Started drumming: age 4
Best ST song: dream of two cities
Worst ST song: forever
Movies: every christopher guest movie, spinal tap, what about bob, lost in translation, zoolander, royal tennenbaums, high fidelity, monty python and the holy grail
TV: Alias, The Simpsons
Bands: The Cardigans, Coldplay, Elliott, My Red Hot Nightmare, The Police, radiohead, RFTC, Switchfoot
Books: Hitchhikers Guide to the Galaxy - Douglas Adams, Cats Cradle - by Kurt Vonnegut, High Fidelity - by Nick Hornby, Purpose Driven Life by Rick Warren
Sports teams: Lakers, St. Louis Cardinals
I wanna spend a day with: Will Ferrell
Fav. drummers: Stewart Copeland, Dave Grohl, Vinnie Caluta