Chase The Sun Review
SUPERTONES, "CHASE THE SUN"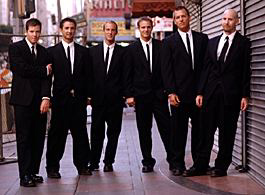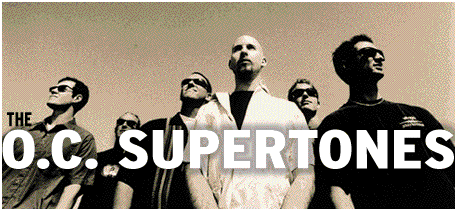 You can get full nights of sleep now, eat like you used to, and be able to go out in public without people thinking you're crazy, cause it's finally here. It's the long awaited 3rd release from everyone's favorite Christian ska band! After touring with the likes of Audio Adrenaline and later, ska buddies The Insyderz and Five Iron Frenzy, The Supertones are striking back once again. The passion and bold, in-your-face lyrics return; however, this time they approach things a little differently.
Chase the Sun kicks off with "One Voice," a catchy punk-ska 'Christian anthem' typical of the 'Tones. Although the song is really good, it does seem to lack the appeal and punch that "Supertones Strike Back" and "Adonai" delivered as the beginning tracks of their two previous albums. "Hallelujah" follows, taking an immediate turn in direction for the 6-piece band from California, and gives us a strong taste of reggae-- a style which they successfully pull off.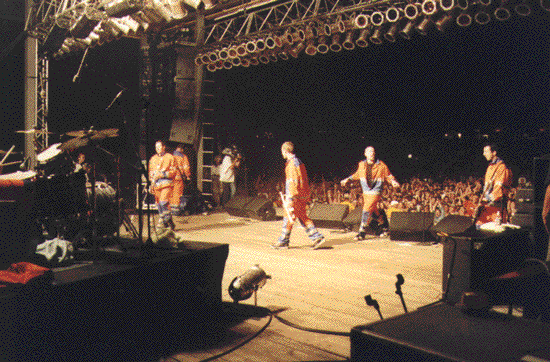 The next real eyebrow-raiser is "Away From You," a slower pop-ified reggae/ska tune which includes a duet with none other than Crystal Lewis and a group of gospel singers providing BGVs. When I first heard that Crystal Lewis had recorded a song with them on the new album, I was worried about what direction these guys were headed. Well, all my worries were layed to rest when I heard the track and found that it was one of the best songs on the CD (it also helped that I first heard it at Creation '98 and the song reminds me of the awesome week it was).
Other highlights include "Grounded," a rocking ska-core track that will have the typical ska fan skankin' in seconds. But the best song on Chase the Sun follows. "Sure Shot" is a bold, bouncy, encouraging pop/ska tune that will have you singing along and fired up within it's three-minute length.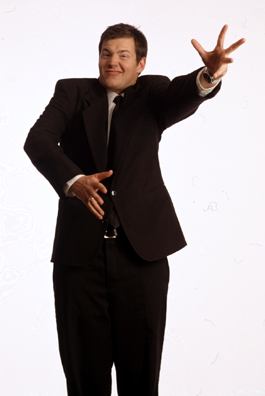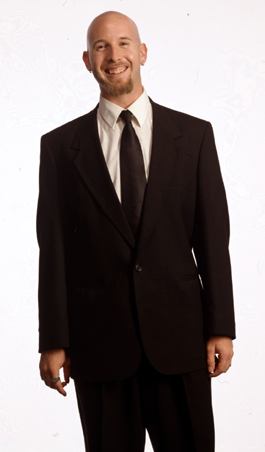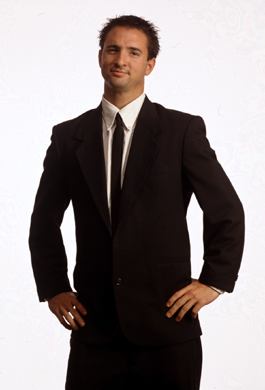 The only disappointment on the album lies in the track "Old Friend," which is an attempt at a ballad but is so separate from the Supertones sound that it doesn't quite fit in with the rest of the album, especially where it is placed (in between 2 of the best songs on the disc). But this minor flaw is made up by the other attempt at a ballad, "Refuge," which closes the CD out.
I have to praise the title cut of the album for it's over-all sound. The song starts off as pure hip-hop before mixing some classic Supertone ska into it for another one of their classic "band-based" songs like "Supertones Strike Back."
At first listen, one may not be impressed with what they hear, but after giving the disc a few further spins in their player, they may find the CD planted in their player for constant play.